Hello dolls, so this is my outfit of the day. Went out to eat, bookstore, starbucks, and we rented a movie to watch at home. At first I was wearing this outfit with jeans, but it got too hot, so I decided to put on some shorts. This shirt I recently got at a consignment store for just one dollar! I like anything that follows the "sailor trend", so that is what attracted me to it. The belt is from a flea market (also $1.) The last picture shows the print on the shirt a little closer. Hope you are enjoying your weekend :)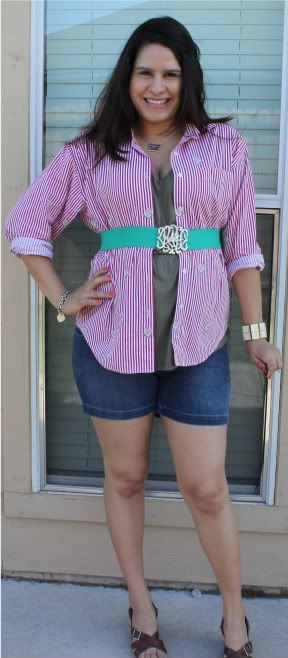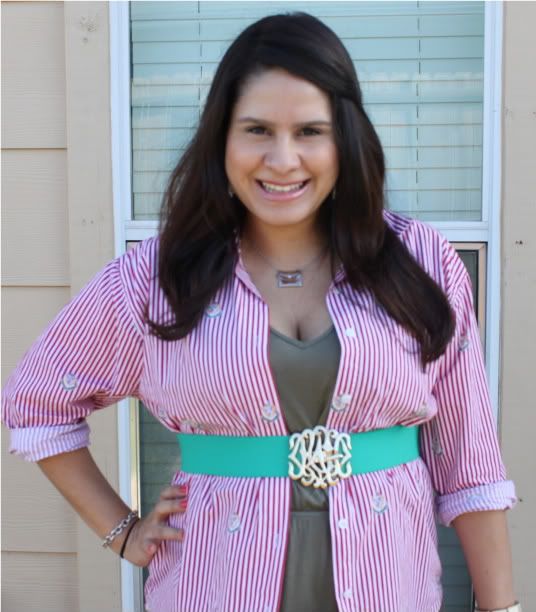 Outfit Details:
button up top: Thrifted
olive green top:Marshall's
shorts:Kohl's
jeans:Forever21
shoes: Kenneth Cole
necklace:forever21
bracelet:Kohl's
charm bracelet:Tiffany and Co.