Hello everyone! Yay for October and pumpkin patches!
I knew I wanted to wear these trousers but I couldn't decide on the shoes. Then it was as if these glitter heels shined ever so brightly and "spoke" to me. I instantly thought about Cinderella having her glass slippers and riding a pumpkin carriage.
This is my version of Cinderella (more realistically.)
Are you going to a pumpkin patch this year?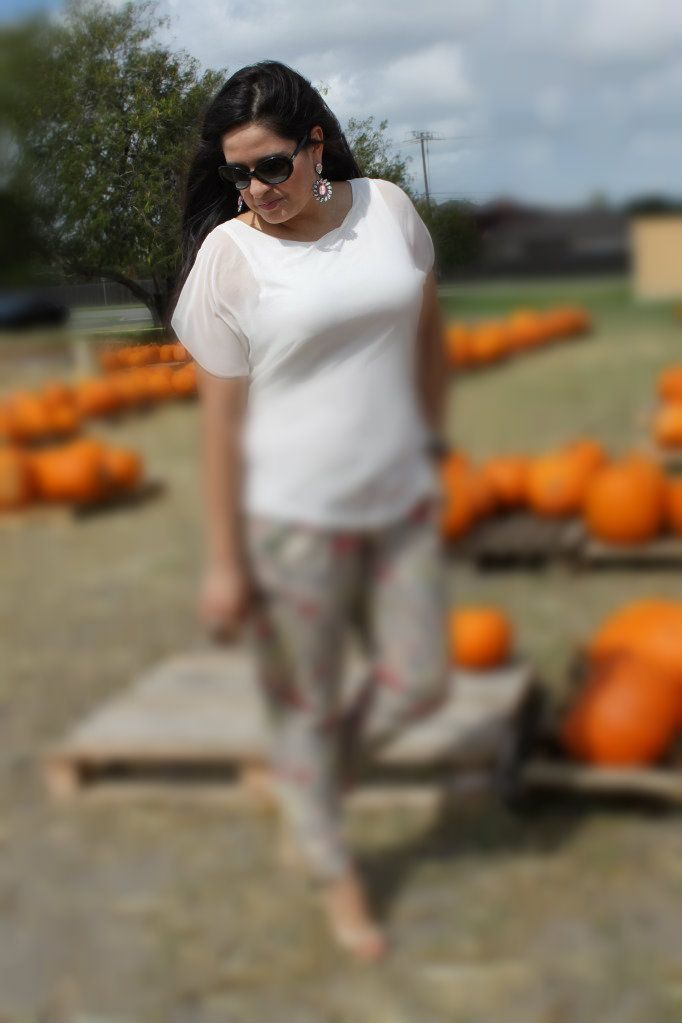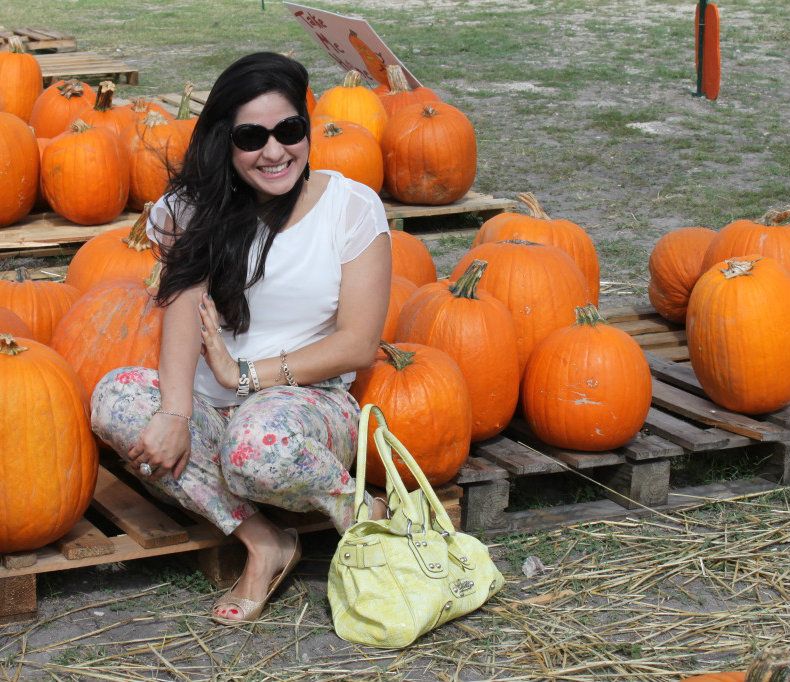 HandbagGuess