Hey everybody, hope you are having a great week so far!!
Today's outfit is super cheerful and bright. My top is a blend of different colors, textures, and shapes-which is why I love it. Even though you can totally wear this with a more neutral color, I decided to go for a fuchsia.
XO
What is your favorite color?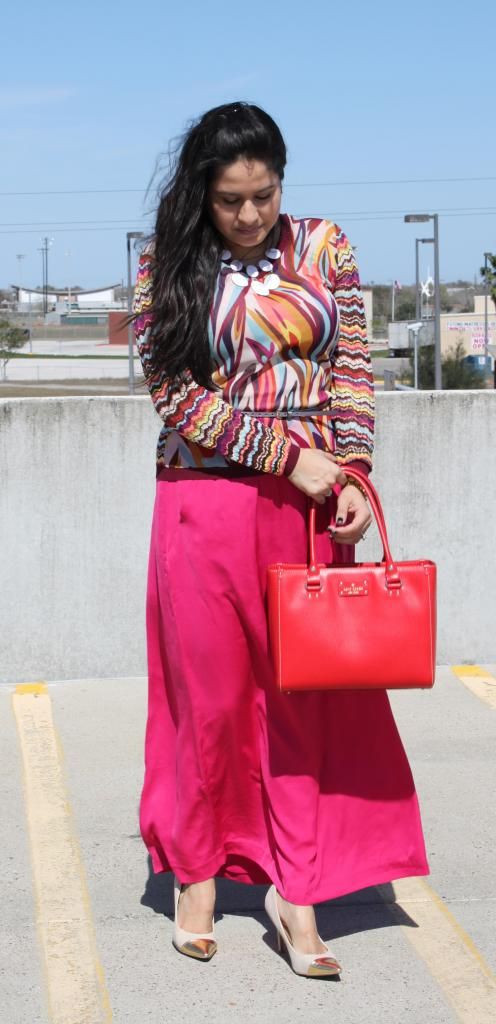 Watch
Timex
(NYC flea) (
here
)