It has been a while, so Merry Christmas and Happy New Year to you!
During the holidays I was focused more on my family and friends, so I didn't have time to take pictures.
This tunic/dress had been sitting in my closet waiting for the perfect time to come out. Since it was very cold yesterday, I decided to wear it with leggings and a blazer. When you have a piece that is embellished or colorful then keep everything else neutral.
Thank you for checking out my blog. :)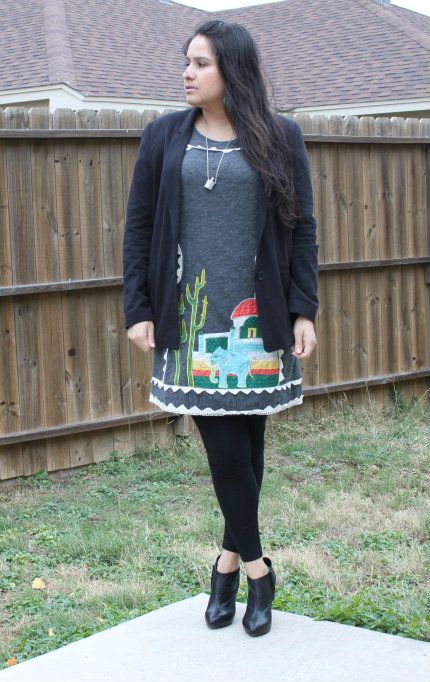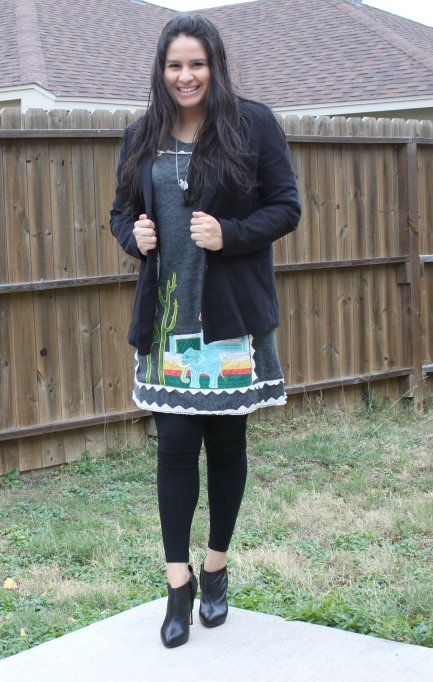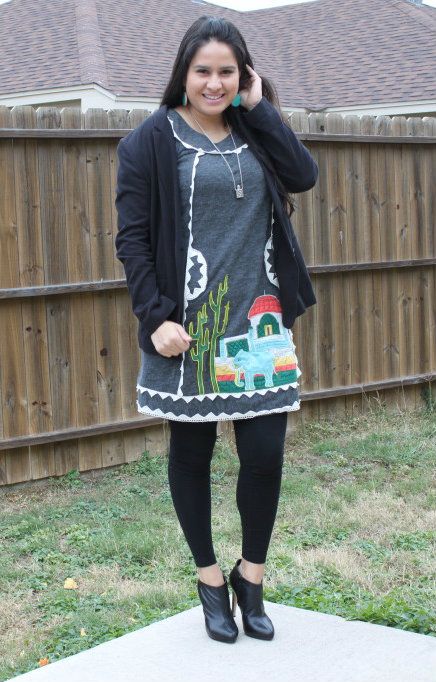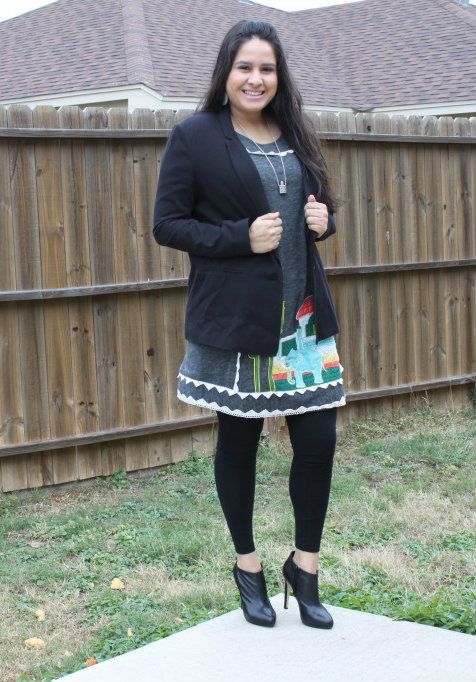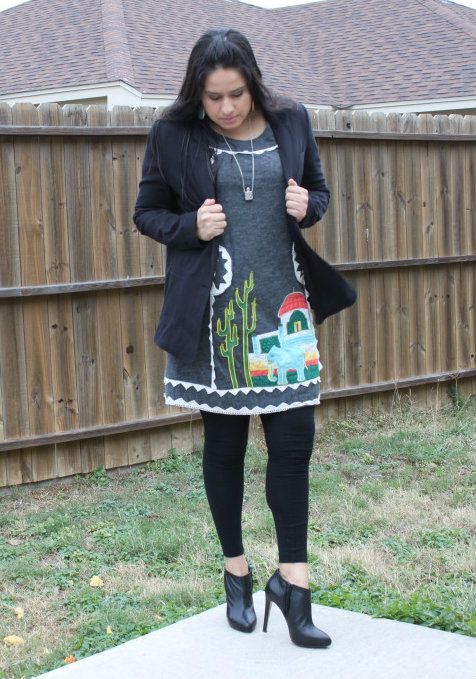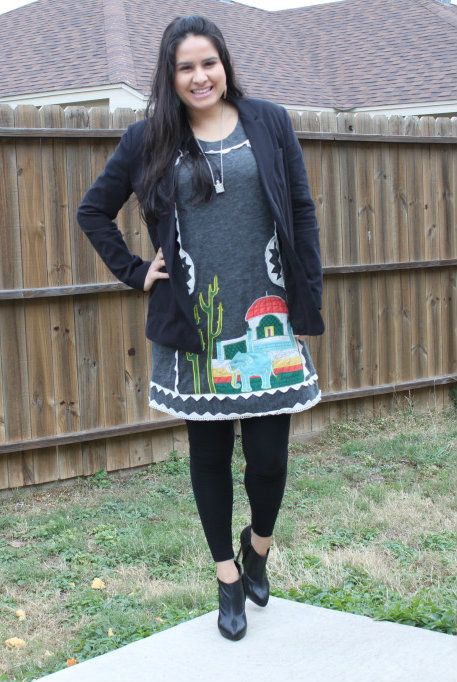 TunicPlato's Closet